Your district has configured the Frontline Health Portal. If you have been granted password rights, you may be able to change your password from within the Health Portal.

To change your password, select My Account > Change Password to view the Change your password page.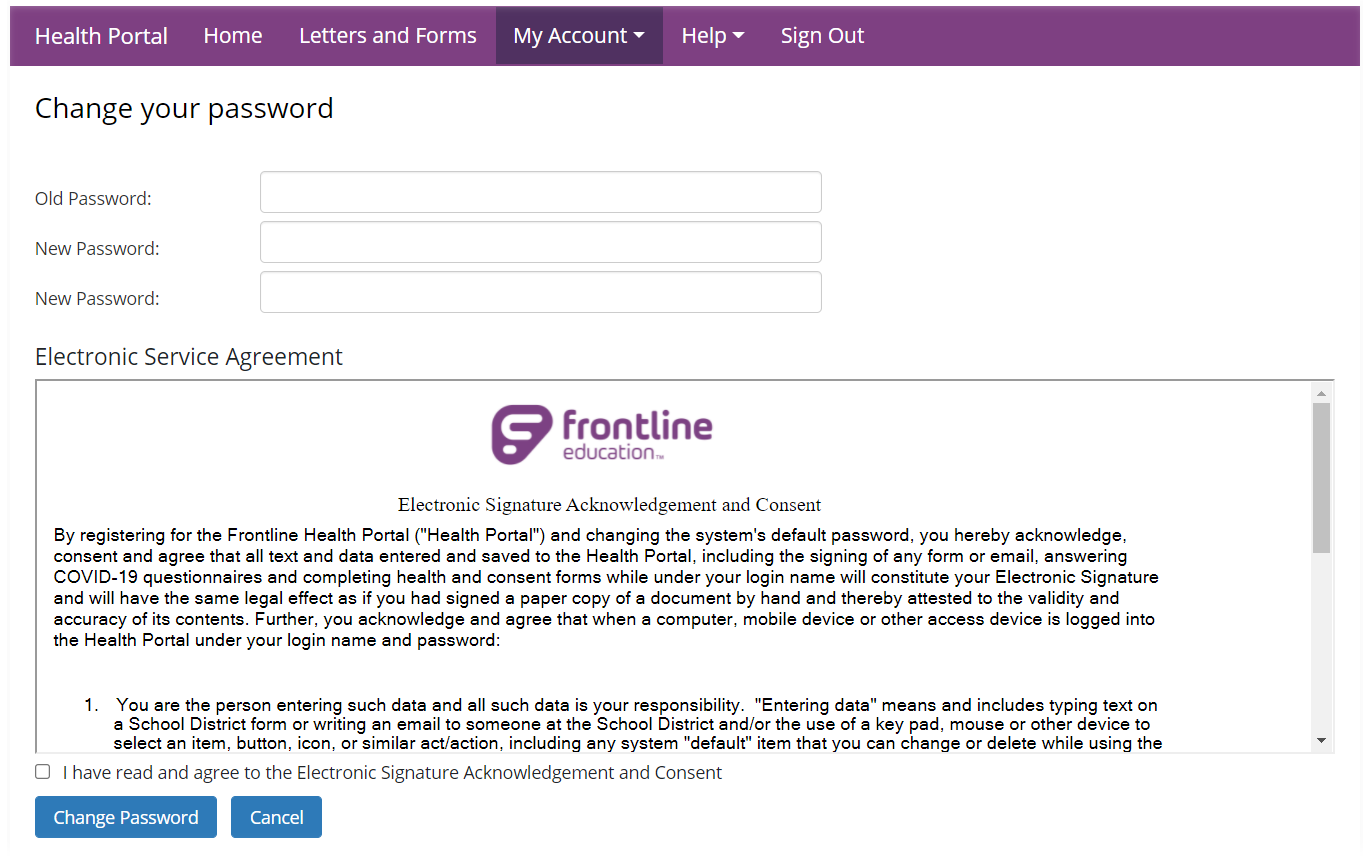 Enter your Old Password and New Password, then re-enter your new password in the Confirm New Password field.
Review the Electronic Service Agreement and select I have read and agree to the Electronic Signature Acknowledgement and Consent. Then, click Change Password.