Depending on how your district has configured the Frontline Health Portal, you may be able to update information for your account from within the Health Portal. For questions about information in the Health Portal, please contact your school district.
Click a tab below to learn more about updating your information using either the desktop or mobile version of the Health Portal.
Updating Your Information in the Desktop App
Select My Account >Account Details to view the My Information page.

Make any changes and click Update My Info.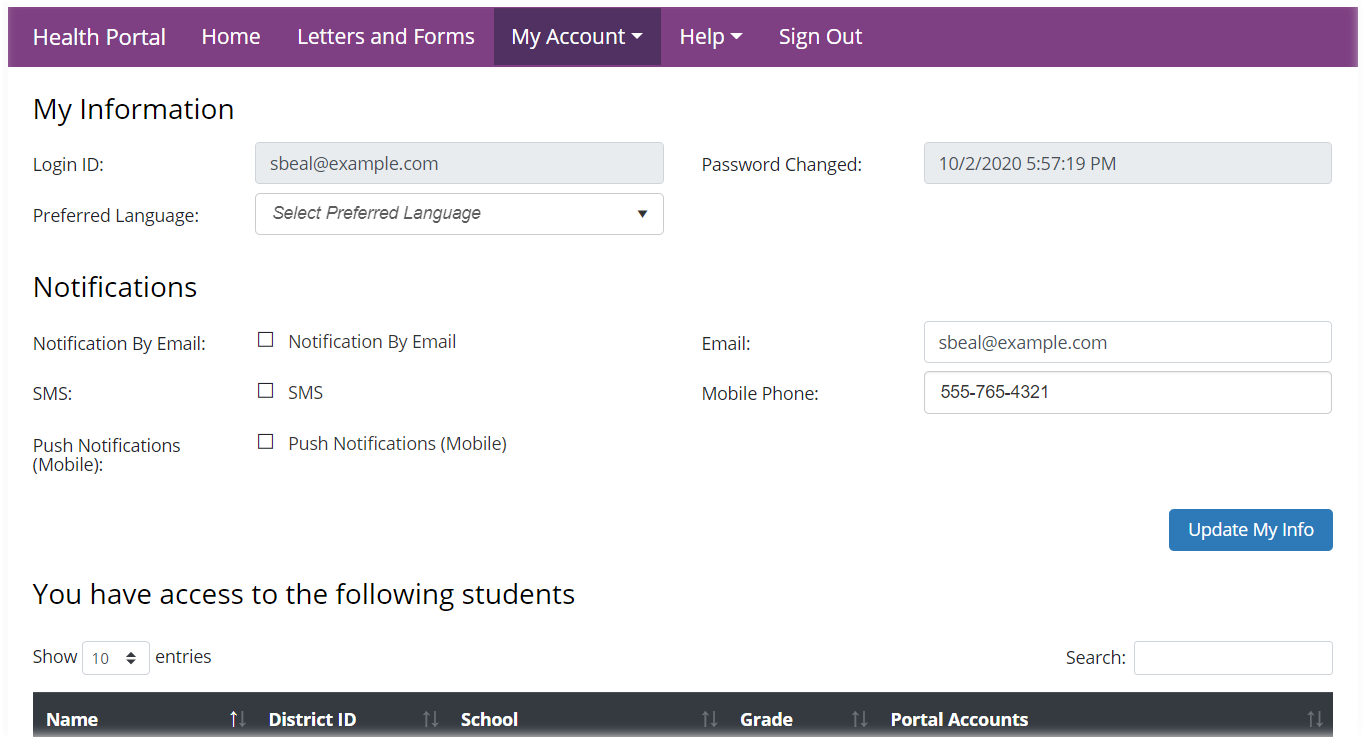 Updating Your Information in the Mobile App
In the Health Portal mobile app, tap the menu icon (

), then select My Account>Communication Settings to view the Communication Settings screen. Make any changes and tap Save to save the updates.